This year the Yorkshire Local Council Association (YLCA) is taking its training conference online on the 21st and 22nd of April 2021.
All at WJP Software Ltd ( WJPS) are delighted to be taking part in this event as an exhibitor and speaker! Our aim is to showcase our bespoke software system which is perfect for the Parish/Town Council set up, to create flexible, secure and easy to use websites.
We have focused our system to be full accessible as the law now requires and enables councils of any size a fully accessible online presence to communicate with their communities. We have designed and built this system and continue to develop it showcase such features as accessible documents, councillor profiles and correct GDPR compliance. Having these systems built in allows peace of mind for Clerks and Councils to know their website is legally compliant and that visitors are safe to browse and download from.
James Proctor, managing director WJPS says:
"We can't wait to showcase our amazing software to the delegates of the YCLA conference and being a digital conference this year holds no issues for us as we can demonstrate our system and showcase how it works. We hope the delegates will be keen to find out more. This event is a great platform to meet with the Councils and their clerks and understand what digital support they need to become compliant and move with their community's needs."
Please do come by and find out what makes us different! We are software developers not web designers and are keen to show you all the difference!
WJPS are based in Bedale and have worked with a range of North Yorkshire Parish Councils since developing its system in 2016. WJPS also work within the Healthcare sector and as local small business understand the support infrastructure that is needed for Councils and other similar public bodies and adapt its systems to all. We are accredited in ISO 9001, 27001 and Cyber Essentials and are able to provide a full specification of its website system to anyone attending the conference later this month.
We can't wait to share it with you all.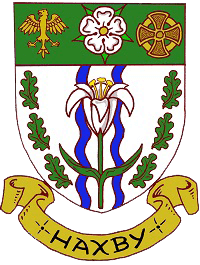 The new website allows the council to manage and control the website in an easy and efficient manner.
When the council discussed the need to have a website that was compliant with accessibility standards we invited WJPS to present their offering to the council. As our focus was on accessibility and GDPR we didn't initially appreciate how this offering would allow us to integrate our email and webpage with our working processes. As we worked with WJPS during the website build, it became increasingly clear that we would have a high degree of control over the sites content without the need for complex training.
Mark Guilford, Chairman of Haxby Town Council
Published: 07/04/2021 Published by: James Proctor
Return to News Page.