Recently The Kings Fund produced a document entitled Clicks and Mortar: Technology and NHS Estates which discusses how the developments in technology can affect NHS Estates departments.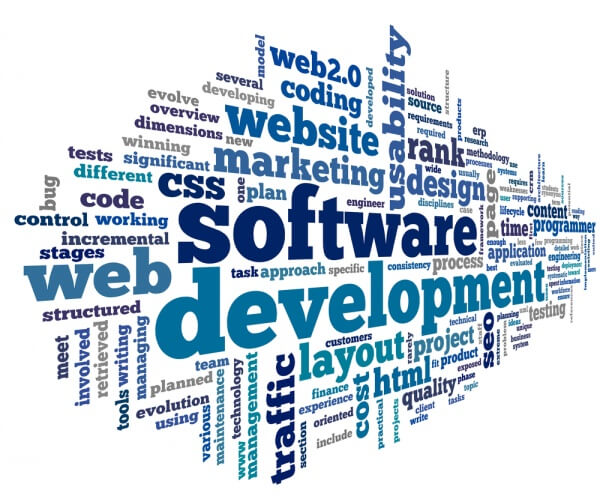 They state that development in technology within the NHS has the potential to deliver an estate that is better for patients and staff, smarter and more integrated.
The paper states technology and the physical estate are both critical to delivering the changes required in health and care and the opportunities that exist range from more efficient administrative processes to a transformation in the way patients interact with services, and in the care they receive.
WJP Software Ltd has been working with NHS Trusts for the past 15 years and has developed bespoke software solutions that sit within non-patient data departments across several Trusts. We had a chat with our Managing Director, James Proctor, on his thoughts on the impact technology could have on estates, how it could be utilised to support the needs of the industry and the lessons he has learned from working with the NHS.
Tell us a bit about how WJP Software works with Trusts?
WJP Software Ltd is a software development company which specialises in working with the healthcare industry, specifically the NHS. Our software is developed by taking an existing process and improving it with technology. We work through offering advice on what is possible and what may fit (even if it isn't us), talking to a range of people from IT teams, to the end-users and developing a prototype system so we have proof of concept. We also ensure that we provide support throughout the software lifespan.
What is the biggest lesson you have learned?
That you can't rush things, the NHS is a big but slow-moving organisation, however, developing software solutions works well as the development is often agile and can change and adapt. Frequently the initial idea we have agreed on changes as the project moves forward. When you offer custom-built software, the development is responsive meaning if there are changes we can adapt to them a lot quicker than expecting the NHS to adjust.
How do you think technology and its advances can support the Estates departments within the NHS?
Technology offers cost and time effective solutions that estates departments can take advantage of. For example, technology can help offer a streamlined approach meaning it stops the need to input the same transcriptions multiple times. This also means there are less likely to be errors. This can be done within asset tracking and bookings and also offers an auditable record-keeping which supports data integrity. Indirectly, doing this will assist in a major NHS objective of supporting patient safety, which is an incredibly important issue for the NHS.
An example of it working, is our flagship product, MRS, which offers exactly this within Pharmacy labs. One reason many uses it is to, control and record results whilst also trending over large sets of data, report deviations, and complaints. This type of software is easily adapted into any non-patient departments, with similar technology being used in a collaboration between Pathology and Estates at Leeds Teaching Hospital to support Environmental Water Testing.
How can data management influence planning in the NHS?
Data warehousing offers the opportunity to integrate data from multiple sources supporting analytical reporting through both structured and ad hoc queries. This means the data offers the users the opportunity to be able to look back at trends giving factual evidence to be able to plan effectively when moving forward. Using software makes this a lot easier as you can analyse large amounts of data easily and quickly which you wouldn't be able to do using a paper-based system or a basic IT package.
How do you think WJP Software can help in supporting these advancements?
Our experience and knowledge within the NHS are integral to what we do and we never underestimate the concerns or the issues which may arise when working with individual teams or Trusts. We believe we understand the environment our clients work within but we are also experts in knowing what software and technology can achieve, so we are the technologists within the process, which is sometimes what is missing. We can be the realists, and the people to bounce ideas off but we will often come up with a solution that is developed to go alongside an existing process rather than expecting people to change to fit with our software.
If you want to find out more about how WJP Software Ltd could help your team, or just want to chat, please do not hesitate to contact us
Published: 17/12/2019 Published by: Rebecca Proctor
Return to News Page.