April 2020 will see the launch of MRS 3 for all our clients, therefore, in the lead-up and with the QA Symposium 2019 looming we thought we would take a look at where it all began and how the system has developed to become a leading software solution throughout the UK to Aseptic Labs within the NHS.
Where it all began?
We have to go way back to when our Managing Director, James Proctor, was still at Scarborough Sixth Form College, studying for his A-Levels including Computer Science. As part of this A-Level, he developed a software solution for Scarborough Hospital, now called the Emergency Box System (for another day maybe). This system was picked up by Bradford Royal Infirmary Hospital NHS Trust who asked James whether he could develop something similar for their Aseptic Lab – and with that MRS was born!
Have a look at our timeline as to when our clients came on board.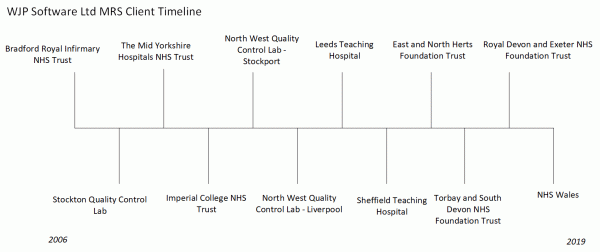 Our close working relationships with these clients have been a driving force behind the development of MRS and have ensured that we are compliant with the latest MHRA regulations data integrity guidelines.
So how has the system developed?
In 2006, MRS 1.4 started its life as a data entry system that recorded microbiological results for clean rooms and cabinets within clean rooms. The idea behind the system was that data was entered into the system once to speed up data entry. The system also needed to be able to provide line graphs on Individual Locations; Specific Operators and Average Contamination; whilst the pie charts showed all: Biotests; Contact plates; Touch plates and Settle plates. Below are screenshots of the Room Editor and Graph Options of the original MRS 1.4 system.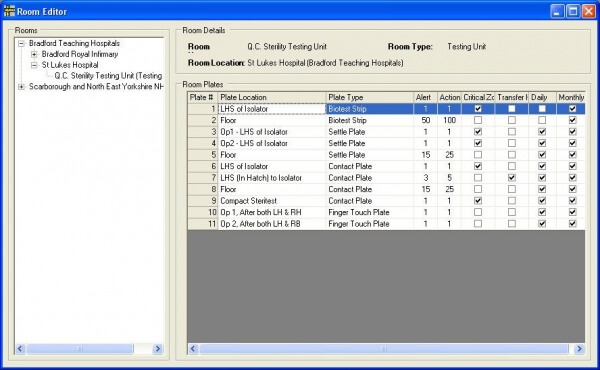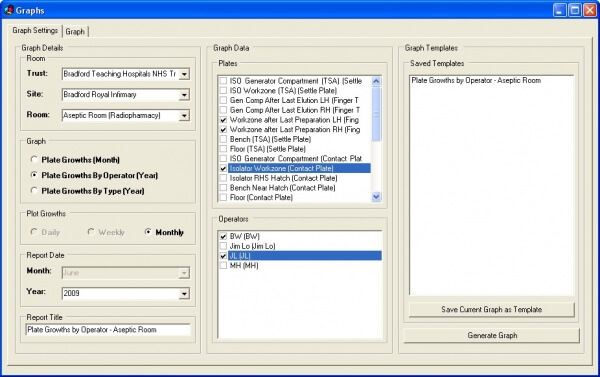 It was installed via CD which was posted to NHS Trusts! We think one of our current clients still has the CD somewhere (naming no names!!)
And now?
2020 sees the launch of MRS 3. The system has developed into a trending and reporting system that provides our clients with an efficient way of controlling and recording results from samples allowing a Lab to carry out trending in accordance with their testing protocol and records data for users.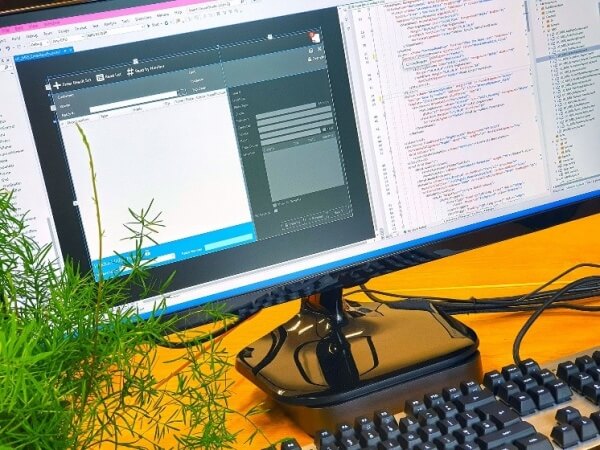 It provides a Web Reporting System which offers microbiological results to be available in real-time. Using a simple to use report generator it puts the information back in the hands of the end-user showing them exactly what they need to know to run their clean rooms in compliance with their patient safety standards.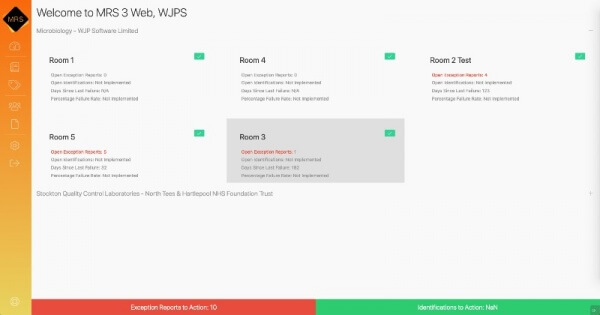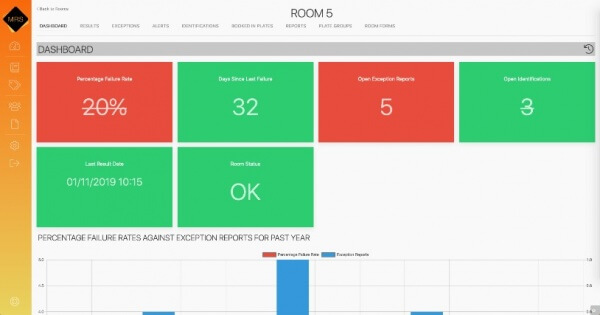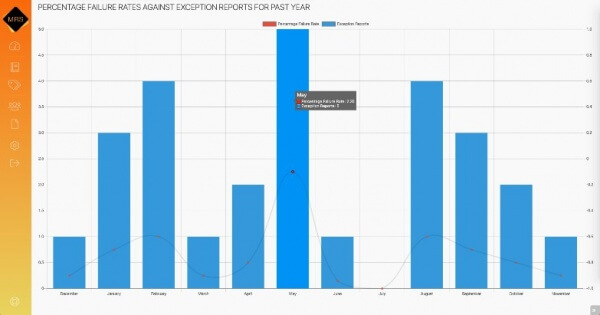 The system is implemented, training is given and support is offered via remote login (as well as email and telephone) and visits to the Trust (if they so wish).
So much has changed, however, one thing hasn't and that is our ambition.
That is to have MRS implemented across the UK in all NHS Trusts. This means we have developed the system to be able to be scaled up or down depending on the size of the Trust. The MRS 3 system will also have the option to switch off elements meaning we are putting the control back in the hands of the clients, which respects our ethos of ensuring our systems fit with clients procedures, whilst complying with the latest regulations and standards, rather than expecting our clients to change their processes to fit with our product.
A demo of MRS 3 will be available at the QA Symposium so please drop round to our stand to find out more, or just say hello (and pick up your free water bottle)!
Published: 05/11/2019 Published by: Rebecca Proctor
Return to News Page.