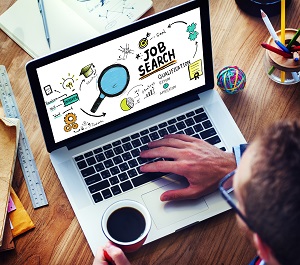 We are seeking a University Placement Student to join us for a paid placement from early summer 2019 for a year long placement as part of their Degree Course. The job will involve developing and supporting our software and clients. There will be opportunities to understand working in a development environment, working on many of our products. Over the 12-month period you will become an expert in our systems and be able to diagnose and resolve many of the issues and bugs that come in to the Helpdesk. It is expected that you will already have had exposure to the .NET framework, SQL Server as well as PHP and up to date Web Technologies. Applicants need to be undertaking a degree in the relevant areas, as well as possessing a high level of attention to detail, effective organisational and communication skills (both written and interpersonal), and a willingness to learn.
This is a great opportunity to work in a modern dynamic company where you will have the ability to influence the direction in which the company moves as it continues to expand.
Job Description:
Ensuring that the support system is kept up to date, logging issues from customers, and assigning issues with the relevant detail as it is initially captured.
Speaking with customers, and providing basic support to keep systems running smoothly.
Applying your product knowledge and developer skills to fix bugs and add new features to products as they come in from customers.
Working as part of a small team to develop specific parts of solutions. This will be on both existing and new products.
Carry out testing and validation of code and completed solutions, both new and existing.
Assisting in the creation of marketing documentation, and website content.
Update and manage system documentation in line with the latest version of the software.
Documenting your development and changes to code, working with development tools that support this process.
Supporting in-house IT Infrastructure.
Benefits:
Working hours will be 9am to 5pm Monday – Friday, finishing at 4pm of Fridays. Totaling 36.5 hours per week with 30 minutes for lunch. You will be entitled to 5.6 weeks' holiday per annum. There is free parking available at the offices.
Application Process:
You can download a copy of the Job Advert from our site. To register your interest in the position, and to receive an application form please email jobs@wjps.co.uk or call 0845 557 6856. All applicants will be required to complete an application form. Full details will be included in the application pack. After the closing date we will review all applications, and invite a range of applicants to interview.
The closing date for applications is 27th February 2019, with interviews are TBC.
Published: 19/12/2018 Published by: James Proctor
Return to News Page.