Tomorrow is the start of the 2017 QA Symposium….
James will be on the WJP Software Stand (lucky) 13 on Tuesday 7th & Wednesday 8th November.
If you are going this year head to Stand 13 to have a chat about MRS 2.5 and Additional Features, the topics up for discussion at our next national user group, upcoming developments in 2018 and of course our new WJPS pens…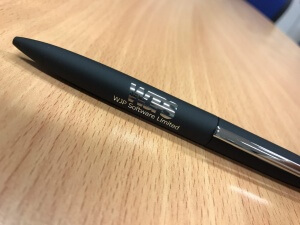 Published: 06/11/2017 Published by: Jo Hannington
Return to News Page.