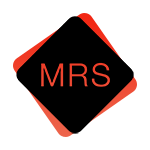 Our 2020 Microbiological Reporting System National User Group will take place on Wednesday 20th May at DoubleTree Hilton, Manchester Piccadilly between 11.00 am and 3.00 pm.
The user group will launch MRS 3 focusing on the changes and improvements that were discussed at the 2018 user group. Alongside workshops on subjects such as validation and a customer's perspective of MRS, attendees will also hear from Anne Black and Linda Hardy (TBC), Regional QA Specialist Pharmacist and there will be, again, the opportunity to give us your ideas and feedback on the MRS system.
Feedback from previous events included:
'really useful day, good networking opportunity and really useful to discuss with others how they manage and use the system'
'Very helpful, even though we are not actually using MRS yet!'
Very useful for users and labs to share experiences and assist the development of the system to meet practical needs'
The MRS National User Group is open to all customers and those who may be interested in using the system. If you would like to book your place at this event, please email jo.hannington@wjps.co.uk or respond to this email with your name, Trust and any dietary requirements.
Published: 28/01/2020 Published by: Rebecca Proctor
Return to News Page.