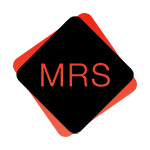 Version 3 of our Microbiological Report System (MRS) has been released with many improvements. 3 Trusts are currently going through the validation of this system and we hope the start using it a real-world environment in a couple of weeks.
Although it has been talked about for a while its finally here, and we have rolled two products that help record and trend environmental monitoring and ad-hoc tests into one product. Meaning that users can easily take advantage of these extra features. We have also made the system easier to use and looked closely at customer workflows and built these in. All in all MRS 3 will help you manage your quality assurance laboratory and everything you do in it.
Details about the latest version of MRS can be found at the MRS 3 Mini-site.
This short video should help give you an understanding of the system, and the advantages over version 2.5.
Published: 01/02/2021 Published by: Tobias Johnston
Return to News Page.