Development of MRS 3 is going well and we hope its due for release mid 2019. There are a lot of improvements to make it better. Here are just a few of them.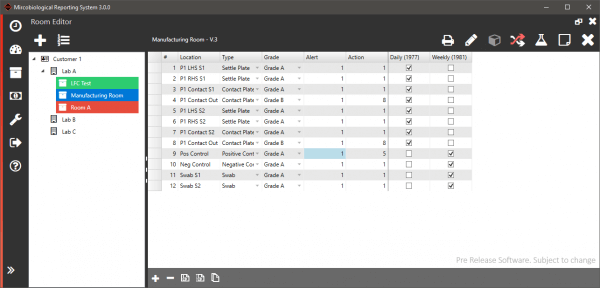 Improved Room Editor

The room editor has been updated and will now support Grades for plates, room versioning with modifiable alert limits, GMP compliant request for analysis forms and better plate session support. This is all presented in a more user friendly experience that will streamline the room creating process.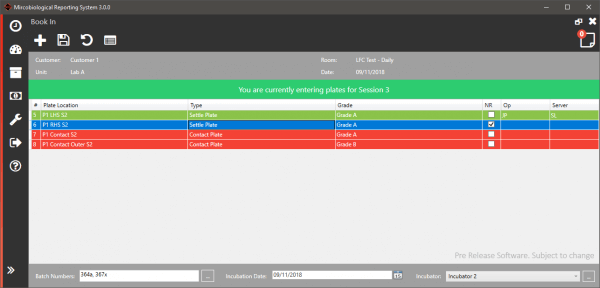 Better Book In
While booking in remains mostly unchanged, we are moving forward with the introduction of QR codes as well as many behind the scenes changes including a change to stop merging of result sets. The new audit feature used throughout MRS will help keep track of who has done what in the system, from creating a room to releasing results.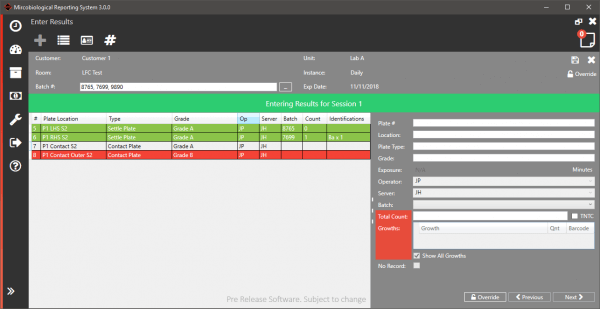 Streamlined Enter Results
Entering results is now streamlined, moving the data input to the right instead of over the top of the results allows you to see the result set as you input the data. We are also introducing single failure exception and alert reports and releasing exception reports and results in one step.
Published: 23/11/2018 Published by: Steven Lee
Return to News Page.