We're pleased to announce the latest update to WCS - WJPS Analytics, which - along with bug fixes and minor changes - is now live on all our sites.

A few months ago we added basic analytics functionality to the Site Administrators Welcome Page, which shows simple information about the number of visitors your website gets over certain time periods and how long they spend on your site.

With this latest update we've opened this up massively so you can now view in exacting detail how your audience uses and accesses your website.
By default, at no extra cost, Site Admins will now be able to opt-in to monthly emails containing detailed statistics from their websites for the previous month.
These contain a wealth of useful information such as:
- The overall total monthly visitors for your site.
- Statistics for individual pages – see which of your pages are the most popular.
- What people are searching for on your website.
- Which files are most downloaded from your website.
- Which external websites your audience are using to access yours.
- Which social media platforms your users are arriving at your site from.
- And so much more!
Additionally, we're aware that some users may require even more detailed up-to-the-minute information and the ability to customise time periods for their reports, and so at a cost of £5 (ex VAT) per month we will grant full access to our new WJPS Analytics Portal.

This requires a separate account, and is accessible from underneath the existing analytics data section within the Welcome Page of your WCS site (only shown when logged in as an administrator).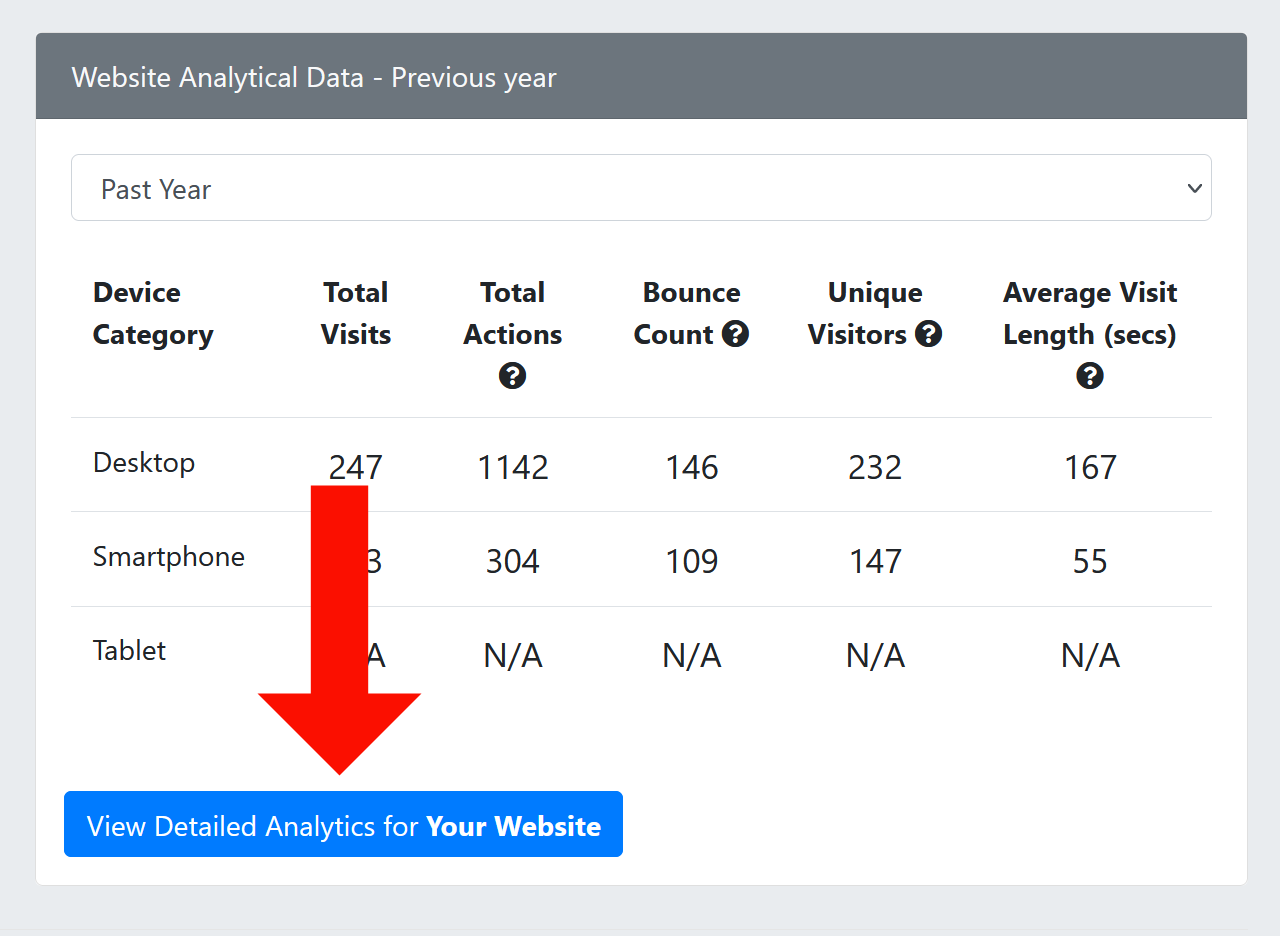 WJPS Analytics displays all the data from the standard email report in addition to:
• Up-to-the-minute usage data.
• The ability to generate and filter your own reports for different time periods (and export them to a variety of formats such as Excel)
• The option to view your website overlayed with analytics data
• The paths users take through your site.
• The ability to download detailed usage graphs.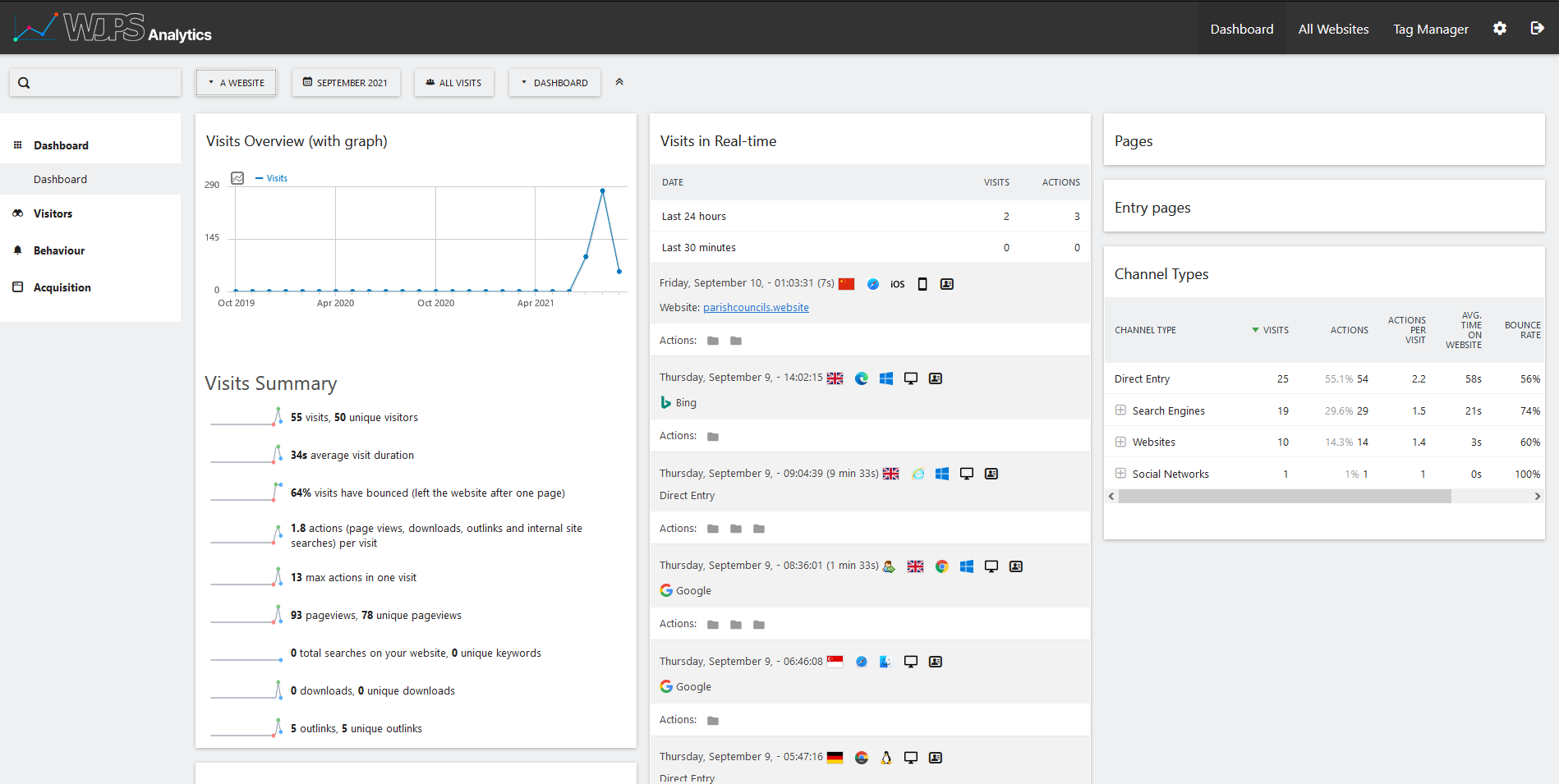 Keeping in line with our advocacy for respecting user privacy, all analytics data is thoroughly anonymised and all data older than 14 months is deleted permanently.

If you would like monthly statistics reports enabling, wish to opt for an account for full WJPS Analytics access (note: both can be run together), or would like further information, please email support@wjps.co.uk.
Published: 10/09/2021 Published by: Tobias Johnston
Return to News Page.