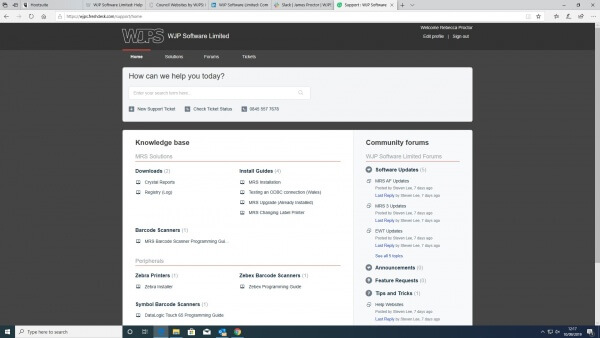 In order to offer a more improved customer experience, WJP Software will be moving their helpdesk to Freshdesk over the coming months. The new system offers users:
The ability to track tickets offering customers the ability of seeing the progress of their issues and who is working on them meaning customer can contact the relevant person directly
The opportunity to access self-help guides so that customers can fix issues themselves
The chance to express opinions and views, as well as developing dialogue with other users about product features
The new helpdesk address will be https://wjps.freshdesk.com and emails with new usernames and passwords will be sent out by the system as and when required, however, if you haven't got one but would like one, please email info@wjps.co.uk
The support@wjpsc.o.uk email will still redirect and the team will be checking the current helpdesk until early 2020 but we will be working to move all users over to the Freshdesk system before then.
Published: 12/09/2019 Published by: Rebecca Proctor
Return to News Page.