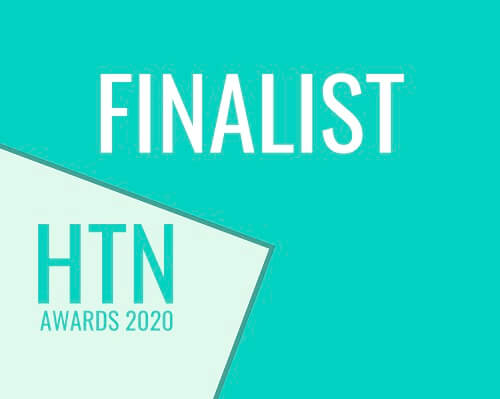 WJP Software Limited, has been shortlisted in the category of User-led Innovation and Experience award at the national Health Tech Awards 2020 for its Microbiological Reporting Software (MRS).
MRS is currently in use by over 50% of NHS Trusts – including the whole of the North of England - who have a pharmacy or radio pharmacy clean room and assists in Laboratories from setting up a standardised process of entering environmental monitoring data.
The Health Tech Awards celebrate great technology, partnerships, teams and innovation that is making a difference across health and care. The User-Led Innovation and Experience award specifically recognises technology, which is been driven by the user's experience.
James Proctor, Managing Director of WJP Software Ltd said 'it is really exciting to be shortlisted and recognised for something which the business has at its core. Our business is designed to work in an agile way meaning the software can be adapted and added to quickly. Our MRS Software, like all our products, has been developed by working closely with health care professionals from the end user of the product to regional quality assurance specialists'
James further stated 'throughout the development of MRS we have always kept the customer at the heart of the product and how it is developed. We do this through a number of means – the basics of being able to pick up the phone, or drop us an email but, also, through our annual regional and national user groups, which this year we held virtually during lockdown. This continual conversation has made sure the product is developed in a way, which is right for the customer rather than expecting the customer to change its processes for the software to work. We make sure that it meets their requirements but also, the latest MHRA standards and Good Manufacturing Practice, which is so integral within the healthcare industry'.
One of WJP Software Limited's largest clients is Stockton Quality Control Laboratory. Based at North Tees and Hartlepool Hospital NHS Foundation Trust, Stockton Quality Control Laboratory, uses the software to analyse and process clean room data from across the North of England as well as other NHS Trusts throughout the UK
Wayne Goddard, Lab Manager at Stockton Quality Control Laboratory said 'unlike an off the shelf LIM system we have been able to work with WJP Software Limited to develop a solution – MRS - which is tailored to our needs. This means we are able to be more productive and get results to our customers more efficiently which ultimately has a positive impact on patient safety'.
Bradford Teaching Hospitals Foundation Trust (BTHFT) has been using WJP Software's Limited MRS software since its inception. Hannah Miller, Assistant Director of Pharmacy at Bradford Teaching Hospital said 'we have taken full advantage of the opportunities to work with WJPS. The team make it very easy to ensure that the software moves forward in a way, which is right for us. James and the team have developed several different ways to communicate our thoughts, issues, and aspirations for the software including regional and national user groups, informal chats and meetings meaning the software is driven by the end user's experience. The team at WJP Software listen to us and use our experience and knowledge to ensure that it works for us rather than us having to fit with it'.
James said 'Stockton Quality Control Laboratory and Bradford Teaching Hospitals NHS Foundation Trust were the first two Trusts to take on the MRS software and have been integral to its development. Our close working relationship with all our clients have helped develop our products and that is why being shortlisted for this specific award means so much'.
Published: 27/09/2020 Published by: James Proctor
Return to News Page.