2019 saw two firsts for our flagship product, the Microbiological Reporting System (MRS). The first was it launching across Wales as a whole country approach, which saw 8 Health Boards and NHS Wales working as an all Wales initiative fitting with their collaborative approach to technical services. Over the coming months, NHS Wales will be validating the system to use it to its full potential. The second was our first private healthcare company coming on board. GenesisCare, who is a Cancer healthcare specialist, has brought the system into their Windsor site with implementation taking place this month.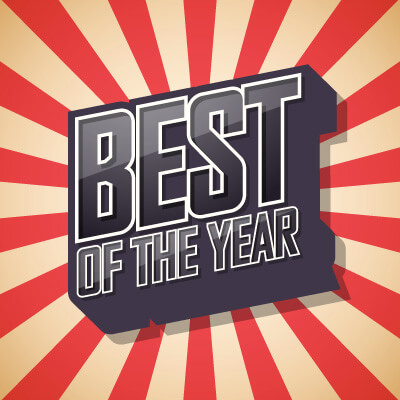 As with previous years, we attended the Quality Assurance and Technical Services Symposium in November. Here, we launched a demo of MRS 3 allowing new and existing clients to see the systems new developments that were well-received by all. The development of MRS 3 continues into the new year with improvements being made to the web interface system and we hope that a demo of this will be available by the end of January. We're pleased to announce there will be no additional cost to our clients with it launching in April 2020. We will, however, continue to support users with MRS 2.5 until they are ready to move across.
Expanding our product line, we saw the launch of the Environmental Water Testing software as a collaboration with the Pathology and Estates departments within Leeds Teaching Hospital. This product aims to monitor the results of any water tests carried out and supports Trust Estates in complying with the NHS Premises Assurance Model.
Our move into the local government market continued and saw us attend the Yorkshire Local Council Association Conference to demo our Web Communication System to several new Parish and Town Councils. Alongside this our Managing Director, James delivered an Accessibility Compliance presentation to the Society of Local Government Clerks Yorkshire branch and we ran our first (but hopefully not last) Web Communication System User group.
Behind the scenes, we gained our Cyber Essentials Certification for our infrastructure and hosted services. This now sits alongside our ISO: 27001 Information Security accreditation showing we are committed to data security. We, also, moved our helpdesk to a new system, Freshdesk, which allows a more improved customer experience for all our clients. We said goodbye to our placement student, Sam Horner, who went back to finish his degree at Northumbria University, and hello to our new placement student Alex Tuersley, who will be with us until June 2020. Rebecca also became a permanent face in the office and is responsible for marketing and communications for the business.
Finally, we continued to support our local area - this year by gifting our web communication system and technical support to Bedale Town Council and Bedale High School so they could host the Bedale Bike Bonanza website as part of the Tour de Yorkshire. We, also, have recently had meetings with Richmond School to look at ways to support and offer our expertise to a group of students within their Young Enterprise project which potentially is looking to develop an NHS product and to have a Year 11 student on work experience in May 2020.
We look forward to the coming year with new developments, opportunities and close working relationships with all our clients.
We wish you all a Merry Christmas and a prosperous New Year.
Published: 10/12/2019 Published by: Rebecca Proctor
Return to News Page.