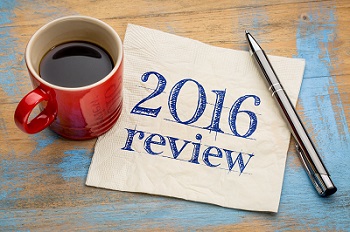 2016 has been another busy year for WJP Software Limited (WJPS) with lots of new and exciting projects. The year started with us building a couple of websites based on our Web Communication System for local organisations. Bedale Town Council needed a site that was not only public facing, but also a place for document management. While Mashamshire Show needed a site to help publicise their annual show, we have continued to work the Mashamshire and are currently writing a show management interface within the Web Communication System.
April saw our annual audits for our ISO 9001 accreditation and became accredited for our first time as an ISO 27001 organisation. We also saw our managing director James become a British Computing Society Certified IT Professional. These are great achievements for us and also to prove to our customers the high level of professionalism that we offer.
2016 was also a great year for our flagship product, Microbiological Reporting System (MRS) with a handful of new clients including the go live of MRS in Leeds Teaching Hospitals and Quality Control North West at two sites in Stockport and Liverpool. We also started the development of MRS 3 based on the requirements gathered in our user groups. We continue to work with all our other MRS customers and are expanding the services we offer to a number of trusts. The partner product of MRS, Additional Features also went live at Stockton Quality Control Laboratory's and the product is developing quickly to become a NHS Laboratory Management Information System.
Linked to all our work with Quality Control Laboratory's we had our first year attending the Quality Assurance Symposium in Chester. As well as having a stand at the event to promote our products we jointly gave a presentation with one of our customers, and there were a number of posters that were based around the trending analysis the customers can get from MRS.
Our consultancy work has also increased this year and we are working with a number of Teaching Hospitals to provide data consultancy and develop systems that help them analyse their data more easily and give them more accurate information. These systems include customised web systems to manage tenders and import purchasing data to analyse through a range of reports.
We are really excited about the start of 2017 as we have a number of new customers who will be joining us and using our products as well as the launch of MRS 3 and updates to all our products. We also aim to be expanding our team in 2017 to meet the growing demand for our products.
Published: 29/12/2016 Published by: James Proctor
Return to News Page.