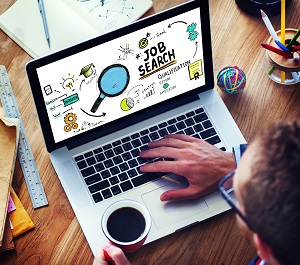 We are looking for a dedicated, reliable, and efficient person to become an expert user of our software and provide IT support to our expanding customer base. The job will involve working with and understanding the software we develop, therefore you will have competent IT skills, both hardware and software. We are also looking for a team member who can offer advice, pass a query onto our developers and install software and setup systems. You must also have a high level of attention to detail, effective organisational and communication skills (both written and interpersonal) and experience of providing excellent customer service. This job is offered on a full time basis. You will have the opportunity to be actively involved in the ongoing development of the business. You must be self-motivating as you will be required to work without supervision frequently.
Job Description:
Responsible to: Managing Director
• To become an expert user of WJPS systems.
• Provide first line support to customers, in relation to our software and installed systems.
• Ensuring that the support system is kept up to date, logging issues from customers, and assigning issues with the relevant detail is initially captured. This includes speaking with customers and providing support and knowledge.
• Develop skills to be able to install, configure and manage our software, both remotely and onsite.
• Test and validate software written by our development team. • Install Applications on Client Machines and help setup MS SQL and API's on servers. This also includes hardware we interface with.
• Installing Web Applications on Microsoft and Apache Servers
• Assisting in the creation of marketing documentation, and website content, for both us and customers.
• Update and manage system documentation in line with the latest version of the software. Including documenting on our support desk solutions that you have used for client fixes
. • Assisting with general office tasks.
• Any other relevant duties as directed and in line with the post.
Benefits:
Working hours are between 9am and 5pm Monday – Thursday and 9am to 4pm Fridays with 30 minutes unpaid break for lunch every day, totalling 36.5 hours. If you desire you will be enrolled in the workplace pension scheme. You will be entitled to 5.6 weeks holiday per annum. There is free parking available at the offices.
Application Process:
Find out more by downloading the job description for the IT Support Technician V2.pdf.
To register your interest in the position, and to receive an application form please email jobs@wjps.co.uk or call 0845 557 6856.
All applicants will be required to complete an application form. Full details will be included in the application pack. After the closing date we will review all applications, and invite a range of applicants to interview. There will be no response for unsuccessful applicants. If you have not heard from us within 21 days of the closing date then we regret you have been unsuccessful on this occasion.
Published: 18/08/2020 Published by: Rebecca Proctor
Return to News Page.